australian rules football is a bloodsport
couldn't believe my eyes this morning when i opened them, and the nrc, and saw a story about shane tuck, one of my favourite afl players ever.
you see the thing about shane tuck was this : he was a goer. tucky went for absolutely everything. he was not afraid. he would be at the bottom of the pack with half a dozen big blokes on top of him and either he would emerge with the ball or he would get up and take the free kick. he never got injured. i loved that player.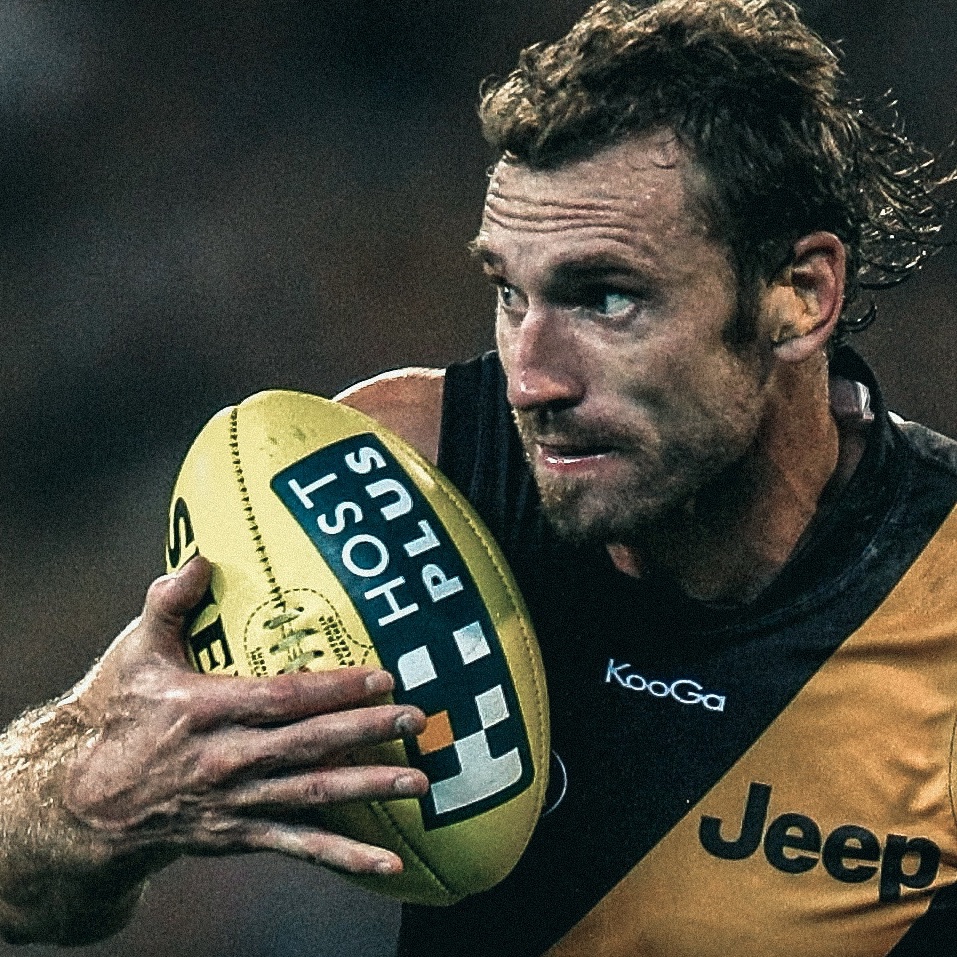 by the time his team, richmond, metamorphosed from the hapless losers they were for more than thirty years into unbeatable winners he'd stopped playing and then he killed himself aged 38 and i was like, wtf?! and now i discover that every time he did what everyone so admired about him as a player he was damaging his brain. in the post mortem examination they found a severe case of the degenerative brain disease CTE (chronic traumatic encephalopathy).
CTE sufferers typically develop problems with memory, cognitive function, mood and behaviour, many develop depression and a significant number dementia.
i used to love australian rules football and now i discover it's a mug's game, a primitive form of bloody circus where human beings are sent like lambs to the slaughter with up to a 100,000 of us watching it and cheering them on as they were damaging their own brains and the brains of others.